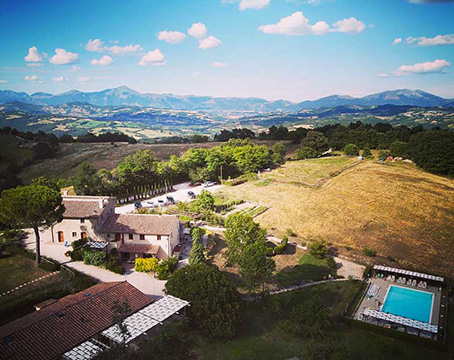 Pian di Cascina
Nestled in the hills of Valfabbrica Pian Di Cascina is a renovated 17th century Umbrian farmstead, set in 20 acres of privately owned idyllic countryside. It is ideally located for family holidays and travel with kids. We are an oasis of rest and relaxation, in the midst of olive groves, herb gardens, fig, walnut and oak trees. There are woodland walks from our front door and fields to run around in, on the way to the village bar and shop.
the play lawn
At Pian Di Cascina we know that when children are happy, relaxed and having fun, then parents can relax and unwind.
Over the years we have expanded the play lawn at our family resort in Italy to include something to capture every child's imagination – we have created a safe and fun area where children can run free and have adventures. Our play lawn is grassed and partly shaded by umbrella pines, walnut trees and a gazebo and there are comfortable chairs all around for parents to relax in with a book and a cold drink.
Among the toys and games we have table tennis, swing ball, badminton, tyre swings, zip slide, climbing dome, climbing frame with; slide, hanging rings & ladder, mini climbing wall, hanging bars, basket ball net, castle & play fort, role play house with kitchen, a fenced little Tikes ride on park with a range of vehicles, a large sand pit & toys and also a packed toy box pack with much, much more.
Parents and children alike can't help but have fun!
activities for children
In the busier summer months, we provide a couple of complementary fun activities for children each week. We aim to get even the youngest or shyest child involved in a group activity that is both fun and educational.
Children can get involved in a tractor demonstration, with Paul, learn how the tractor works and is used on the farm and even have a go at driving it themselves. Our tractor demo is is usually quite popular with some of the larger kids as well (Dad's!) – everyone is welcome!
We also have a fun group activity each week, such as a paper aeroplane making and flying competition or alternatively a child safe archery lesson followed by a chance to have a go and then take part in a light hearted competition. 
chickens
We have a flock of friendly chickens – many children really enjoy meeting the chickens – you can say hello, pick them up and if you are lucky – you may even find a fresh egg in one of the nesting boxes!
raspberries & fruit
In season we offer pick your own raspberries – we have 300 raspberry plants – picking can be a fun activity for all ages! In spring you can pick your own cherries from our trees. In autumn you can also pick your own figs. (All pick your own activities are subject to availability of fruit)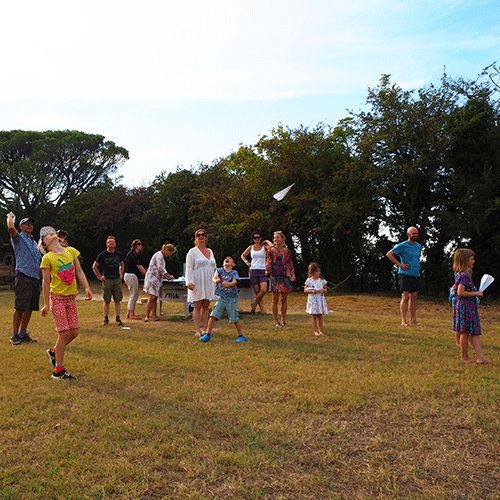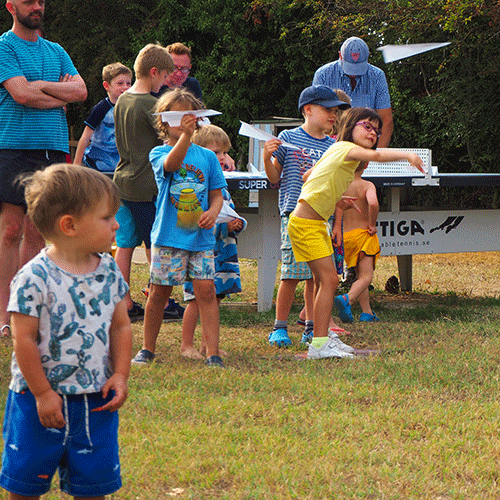 the pool
Our guests consistently say that our swimming pool is truly stunning! It's large and south facing with uninterrupted views of the Apennine mountains. The south side of the pool is on the edge of a steep hillside, which gives the feeling you are swimming off into the countryside…
There are several large terraces with a range of comfortable furniture, and 2 covered loggias that beautifully shade the east and west terraces.
heated splash pool
There is also a heated children's splash pool – with water toys which is perfect for younger children – many parents find their children never want to get out! The splash pool is shaded & the entire pool area is fully fenced with a self-closing safety gate.
non slip pool tiles
Your safety is paramount – we are pleased to say that our pool has been recently been refurbished with state of the art non-slip tiles –  so that you and your little ones can walk around the pool without fear of slipping.
The pool is normally open from May through to the end of September – the ideal time to travel with kids.
award winning family holidays - recommended by