OUR EFFORTS TO PRESERVE THE ENVIRONMENT
We are committed to preserving and protecting the beautiful environment in which we are lucky enough to live
RECYCLING & COMPOSTING
The main car park has recycling bins for separating waste (made from recycled materials) Each property has a recycle bin for separating rubbish. We encourage all guests – especially the young ones to help preserve our environment by recycling. Each apartment has green bio degradable waste bags for composting fruit & vegetable waste or a re-usable veggie waste container.
LOW ENERGY LIGHTING
Where possible we only use low energy, environmentally friendly lighting both for internal and external lighting.
SOLAR HEATED WATER
Where possible our water is heated by solar panels. Our pool shower is solar. The splash pool is heated by solar energy and at the end of each day the water is recycled into the main pool – no water is wasted here if we can help it.
WATER CONSERVATION
We encourage our guests to be aware of their water consumption. We draw water from our own underground well. Rain water is collected to water our gardens and fruit and vegetables. We use a dripper feed watering system only after sunset – with water delivered directly to the roots of plants-to help make the best use of our water.
ORGANIC WASTE SYSTEM
Instead of our waste being sent away to a sewage plant – we use a much more environmentally friendly waste treatment method. Our waste goes through a series of underground filtration systems – no chemicals are used – it is a slow and gradual process of filtration through sand, gravel and stones, eventually the waste exits the system as clean water which then soaks into the ground.
PRESERVING/RESTORING OUR ENVIRONMENT
We have a forestry plan that includes planting over a 1000 new trees – we are committed to re-forestation and preserving our woodlands. We are regenerating our farmland to encourage wildlife and flora.
ORGANIC PLANTING
We only use organic matter on our land, plants and crops. We aim to preserve the natural wild life of this region by keeping everything we use as natural as possible. (There are over 40 species of butterfly in this area of Umbria alone – which is testament to the absence of pesticides) We try to plant and encourage as many indigenous species as possible in order to preserve the natural Umbrian environment as it would have been before the land was farmed. This also helps encourage wild life, insects and birds to inhabit our lands. We also annually seed wild flowers to encourage honey bees to remain in our locality.
OUR FARM
Our natural farming program includes naturally grown raspberries, fruits and vegetables –We also produce our own naturally grown, hand harvested olive oil, jams and eggs from our chickens.
WHAT WE CONSUME
We provide guests with organic/eco soap and shampoo that is low foam and gentler to the environment than conventional soap. The packaging is recyclable and is often made of recycled materials. We only use recycled/eco roll toilet tissue. We use high temperature steam cleaners where possible – instead of chemicals. Our preference is for natural fibres such as cotton for linen, bedding and towels.
FEWER CHEMICALS
Our cleaning products are almost all environmentally friendly – as is the dish washing soap and hand soap we use in our restaurant. We do our very best to restrict use of bleach and other cleaning chemicals that are harmful to our eco-system. We also train our staff regarding best practices to help preserve the environment.
CONSERVATION OF ENERGY RESOURCES
Our properties have been designed to help conserve our precious resources. Most bedrooms are on the north side of buildings – so they stay naturally cooler. We have planted trees or added gazebos for shade on the south side of the buildings so that they are naturally shaded from the sun and stay cooler with out the need for air- conditioning.
All our windows have interior shutters, which help keep the buildings cool in summer and warmer in winter. ​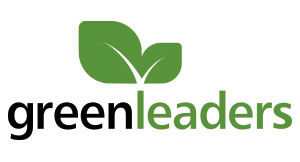 We are proud to have been awarded   – Platinum Green Leader  –  status
awarding winning family holidays recommended by